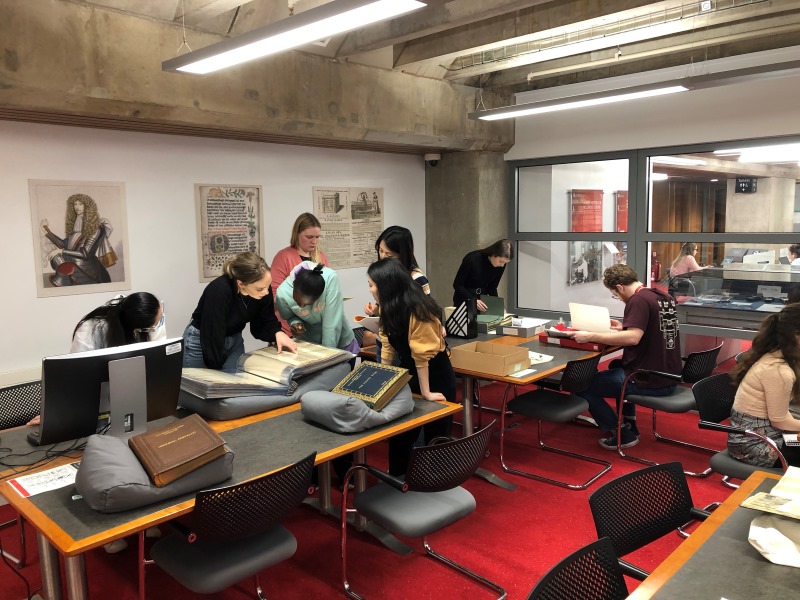 While the University campus is closed, we are running regular online talks and training events through the University of Leicester's virtual learning environment. To find out about forthcoming activities and to register for events please visit our Eventbrite page. You can also access recordings of our previous events below.
Originally streamed on 6 May 2020, this guest lecture by University History Research Associate, Elizabeth Blood, tells the story of how Leicester got its University.
University Archivist, Vicky Holmes, explains how our archives are managed, preserved, and made available to researchers in the David Wilson Library and online.
An introduction to some of the women who helped to create the University of Leicester, presented by Simon Dixon. You can access the presentation to accompany this talk via Google Earth (may not be compatible with some web browsers).
Dr William Farrell talks about how to take notes and keep accurate references when working with archival documents. The talk covers key principles and looks at practical examples. The session is suitable for people taking notes on paper or on a computer. The slides for this presentation can also be downloaded.
A short online introduction to Omeka.net, a tool for publishing exhibitions online. This session provides an overview of the platform and explains how it can be used to benefit heritage projects. It is intended for both those who would like to get hands on with building exhibits, and those who would just like to learn more. A self-guided tutorial and supporting resources can be downloaded below. Please download the PDF document and five images to your computer to get started.