Volunteer Caroline Wessel describes how gifts in memory of family members killed during the First World War contributed to the founding of the University of Leicester.
Monetary donations may often seem somewhat impersonal and tell us little about the donors themselves – but not in the case of some of the early gifts of money to the proposed University College, founded as a War Memorial to those who had fought in the First World War. Dr Astley Clarke, a key founder of the new College, meticulously listed in his accounts book the sums of money received, plus the touching details of the person to be memorialised – a son or relative of the donor who had served in the recent war.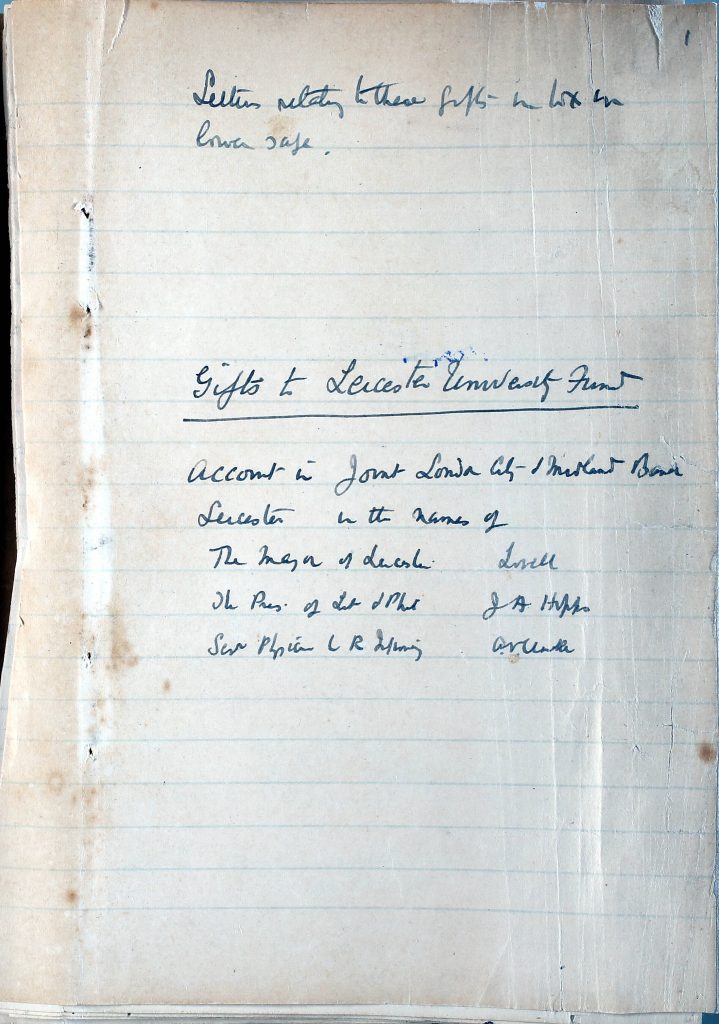 Dr Clarke reflected that a dedication inscription should be 'To the Honour of those who took their part in the Great War, To the Glory of those gallant fighters who came through, and To the memory of those devoted heroes who gave their lives in the cause of freedom' (Leiester Daily Post, 14 Nov. 1917). Thus three categories were identified – those who died fighting; those who fought but survived; and those who had served their wartime country in other ways.
On Armistice Day 1918 the first item in Astley's little red notebook was his own donation. The next entry recorded a gift of £500 worth of War Savings Certificates from Dr Frederick Bennett, a surgeon at Leicester Royal Infirmary in memory of his twenty year old nephew Garth Taylor, Sherwood Foresters, killed in action in 1916. Garth's parents, Suffragette supporters Captain and Mrs Thomas Smithies-Taylor, also gave £100 in his memory and his sister, Dorothea, presented a book of Garth's war diaries with plans and maps to the Imperial War Museum.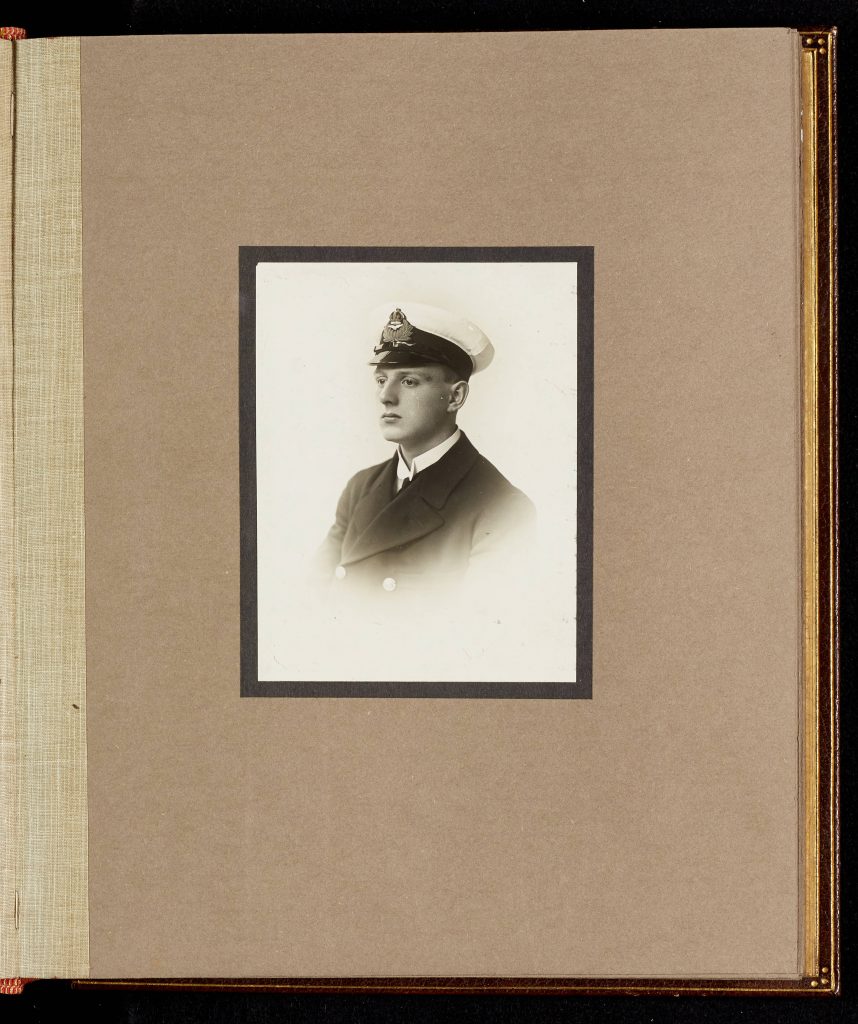 On the following page Astley wrote that Mr and Mrs Bernard Ellis gave £1,000 (£500 each) 'In memory of their son, Oliver, of the R.A.F., killed in action'. Whilst at school this young airman had excelled in all sports, won many prizes, helped command the school Fire Brigade, and was a keen photographer of ornithology. In his last letter home, Oliver wrote "the chances are one in a hundred in our favour … and thank God I've got the safest job in the war. Don't worry about me, I'm having the time of my life and enjoying myself hugely, and the war can't last for ever". On 20 May 1917 Oliver was reported missing. Then came the news that the previous day his plane had been shot down and he was killed.
On the same page a donation from Mr George A. Royce of the Mansfield Shoe Co. was noted. He gave £500 'In memory of his younger son Lt. David C. Royce, 2nd Batt. Leicesters, killed 7.1.16 in Mesopotamia'. Lieutenant Royce would have endured truly appalling conditions whilst fighting the Turks to try and regain an oil field. The heat, flies and lack of drinkable water meant cholera and dysentery were rife and the Leicesters (known there as the 'Tigris Army Corps') who were captured were treated with great cruelty. From 1919 Mr Royce also served on the University College committee.
Mr Francis S. Brice, Leicester hosiery manufacturer, and his wife gave £5,000 'In memory of their son, Lieut. Henry C. Brice' the 4th Leicestershire Regiment's Grenade Officer. He was seriously wounded by the premature explosion of a converted Hales rifle grenade and died in a Casualty Clearing Hospital the following day. His commanding officer wrote to his parents "I cannot forbear saying how profoundly I regret his death, and how great a loss he is to the Battalion … He was absolutely fearless and I believe that his men would have followed him anywhere". The Brice family home was Middlemeade, now a University Building known as Beaumont House, and Francis served on the University Council and Court of Governors. He and his wife also erected the Brice Memorial Hall in Queens Road, Leicester, in memory of Henry.
Mrs Lennard and her two daughters presented £500 'In memory of 2nd Lieut. Edward Lennard, killed in action 30.11.17 and 2nd Lieut. Samuel Lennard, killed 30.3.17'. Mrs Lennard, daughter of Sir Edward Wood, was widowed in 1901 and had now lost her only two sons. Samuel fought with the 4th Leicesters and his brother, who served in the Irish Rifles, was 'believed killed' at Passchendaele, implying that his damaged body was never found.
However there were many thousands of men who survived the war but afterwards were in torment from both physical and mental injuries. David Royce's brother was one of these – Major George Royce was badly wounded whilst serving with the Sherwood Foresters. He was left traumatised, was suffering from malaria and in constant pain, and shot himself on a London to Nottingham train on 11 November 1925. Mr William Evans gave £500 'In memory of my late Brothers, Major Robert Evans and Sergt. Edward Dare Evans, victims of the war', suggesting they had died from their war injuries.
Some contributions were in gratitude for loved ones who had survived the war. Mr and Mrs Duncan Henderson's promise of money was significant as the University College's very first donation. Their £500 was 'a thank-offering for our two sons, Roland A. and John G. coming safely through the Great War, in which they served from its beginning to its end'. Mr Henderson, a successful Leicester shoe manufacturer, played a prominent part in the national boot and shoe trade as both President of the Boot Manufacturers' Association and President of the British Footwear Manufacturers' Federation. In 1920 he served as Treasurer of Leicester Royal Infirmary, just as Dr Astley Clarke was setting up facilities there to treat wounded soldiers; so perhaps this was a further means of him saying thank you for his sons' survival.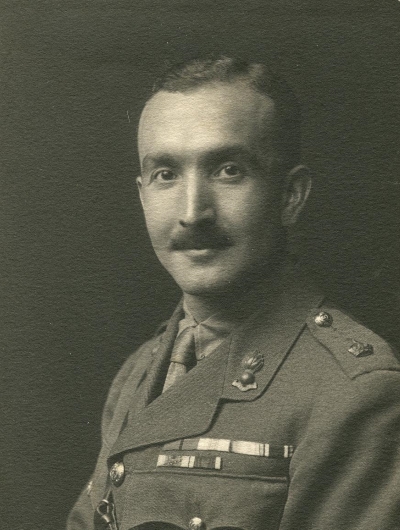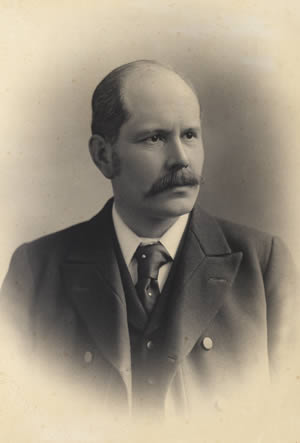 The eminent Leicester surgeon, Mr Charles Bond, donated £200 'In gratitude for the safe return of his son from Salonika'. The aim of the fighting in this Greek city was to deter Bulgaria from joining Germany in an attack on Allied Serbia – and hundreds of thousands of lives were lost, both in battle and from malaria. Mr Bond had introduced the use of Lister's antiseptics to Leicester Infirmary, sadly lacking at Salonika, and he later gave a complete X-ray equipment to the new University College. For many years he was on its Council and Court of Governors, its Academic and Laboratory Sub-committees, and served as a Vice President.
The wording of Dr Clarke's entry about his own gift read 'A thank offering that he and his 2 brothers and sister (all of whom had done service in France) have lived to see the Victory of Right over Might. I will make this up to £250 in my wife and own names'. In the First World War Astley served in the Royal Army Medical Corps; as did his younger brother, Captain Dr Sidney Clarke, who had also been Medical Officer at the Leicestershire Lunatic Asylum. Astley's elder sister, the feisty forty-seven year old Gertrude, went out to France as a VAD in September 1917 to face the dangers of working in a Field Canteen, and was Mentioned in Despatches.
Although substantial endowments, such as the £20,000 from H. Simpson Gee and £20,000 from the Tyler brothers, provided absolutely essential funds at the outset, those lesser amounts given to the University College in memory of loved ones are in their way just as significant. For they reflect the College's founding dedication as a War Memorial, and reaffirm its motto – That They Shall Have Life.
Note: £100 in 1920 was worth £2,905 in 2017
Thanks to the Leicestershire Archaeological and Historical Society for permitting the inclusion of some of C. Wessel's text from the Leicestershire Historian (2019).
Key Sources
ULA/D2/1, Astley Clarke scrap book
ULA/HIS/FOU/2 Memorials Book
Leicester, Leicestershire and Rutland Annual Reports
Imperial War Museum ref. LBY 67503
Presidents of the Leicester Literary and Philosophical Society
Red Cross WW1 archives
Royal Leicestershire Regiment archives
Bootham School archives
Oakham School archives
Henderson private family archives
Frizelle, Ernest (1971) The Leicester Royal Infirmary 1771-1971 Leicester No. 1 Hospital Management Committee