The life and contribution to the University of Leicester of the Percy Gee, researched and written by Caroline Wessel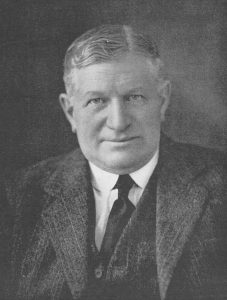 The name 'Percy Gee' is of course well-known at the University, because a building named after him houses the Students' Union, where over the years thousands of students have enjoyed lively socialising, or even perhaps romance. But how many of them know who the real Percy Gee was, or the nature of his involvement with their place of learning? Former University Librarian, Brian Burch, described the early contributions to the University of Percy's family and their business, as follows:
The most generous of all the family donors was the Gee family and their company, Stead & Simpson. The patriarch, Harry Simpson Gee, subscribed regularly and bequeathed £20,000 on his death in 1924. His second son, Harry Percy Gee, during his long association with the College that began in 1919 and only ended with his death in 1962, contributed over £20,000 of his own money, while his wife was also a generous benefactor, as were his brothers Ernest, Cecil and Charles. In all, from 1919-1956 Gee family members donated £51,773 and in addition Percy Gee bequeathed his house and gardens to the University, as well as making numerous gifts in kind. The College also received handsome donations from the Gee family firm, Stead & Simpson, one of Leicester's leading shoe companies. Pre-WW2, the company donated regularly to a total of £5,900; in 1955 they made a substantial contribution of £12,173 to the Appeal Fund; and four years later contributed another £10,000 to mark Percy Gee's retirement. In all, the company donated over £28,000, making the contribution of the Gees and their business nearly £80,000 (in 2017= approx £4 million), the most notable example of local support the College had ever received.
So who was this remarkable family? Harry Simpson Gee (1842-1924), the University College's first Treasurer, considerable benefactor and supporter, lived at Knighton Frith, a gracious Stoneygate mansion set in grounds, and had four sons and four daughters, some of whom intermarried with other élite Leicester business families. His first wife and Percy's mother, Ella Gorham, died when Percy was nine years old and the following year his father remarried, bringing a much grander and more formal social lifestyle at Knighton Frith.
From 1886-1892 Percy was a boarder in School House at Oakham School and a study of his curriculum vitae gives a delightful insight into his character. His grandson recalls that Percy was strongly orientated towards literature, and this was borne out by his role as School Librarian, as a member of the Elocution Society and the Reading Society; and by his apparently formidable readings from Alice in Wonderland and Three Men in a Boat. Musical talent was also apparent in his singing performances of Gilbert and Sullivan and at a concert he "was loudly encored for his pianoforte solo". Clearly his love of gardens, manifested in later life at his beloved home and at the University College, had developed early on; for at Oakham he was the winner of the Three Best Plants in the Garden Prize.It was said that his father, a tough man, would send a carriage for his sons' school trunks at the end of term, but the boys themselves had to walk the twenty miles home from Oakham to Leicester.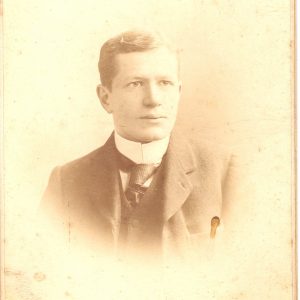 After leaving school Percy Gee spent a short time with the boot and shoe firm, Freeman, Hardy & Willis, before joining the Stead and Simpson warehouse in 1893. He was appointed a Steads Director in 1898, Assistant Managing Director then Joint Managing Director in 1908 and Managing Director from 1910-1944. Then on his father's death in 1924 he became Chairman of the Board until his own death in 1962. Mr Gee was a strong driving force at Steads and saw the Company through two world wars. Having taken it over when it was at a somewhat low ebb, he left it extraordinarily financially sound. His impact on the Company through his staff was profound and the standards set throughout the business were surpassed by none. He served the boot and shoe trade on special committees set up during both world wars and his advice was often sought by and freely given to his competitors.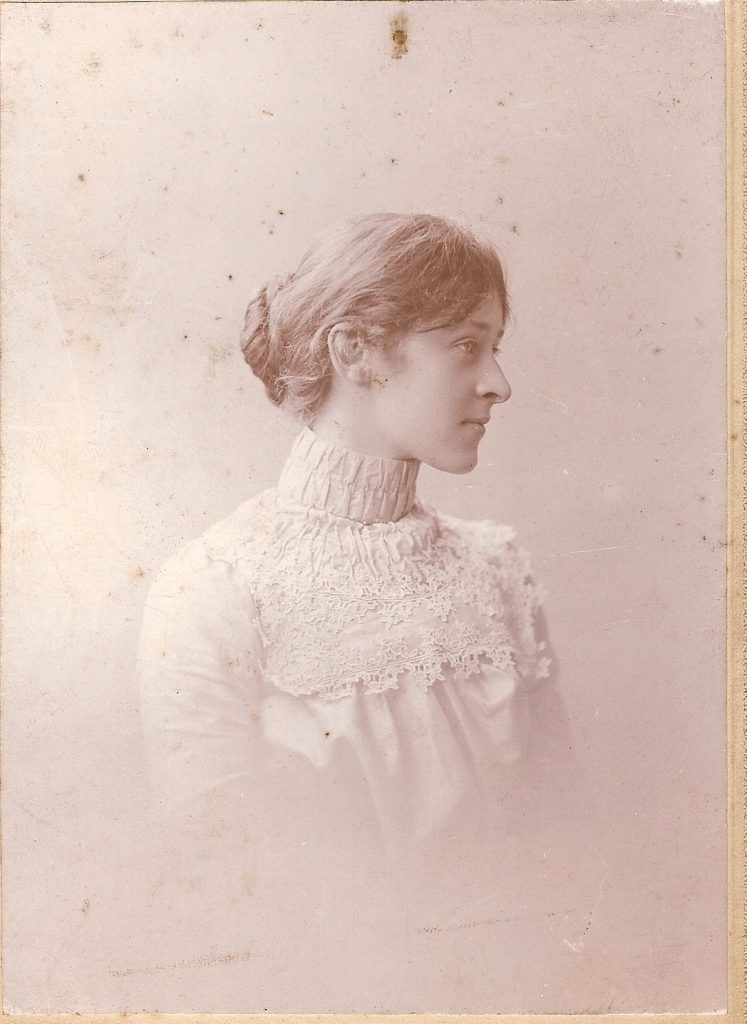 In 1901 Percy married Augustine (Gussie) Flora Paget (b.1879) and they had three daughters and a son. However Gussie died in 1919 and the bereaved Percy gave a very beautiful stained glass Nativity window in her memory to the church of St James the Greater.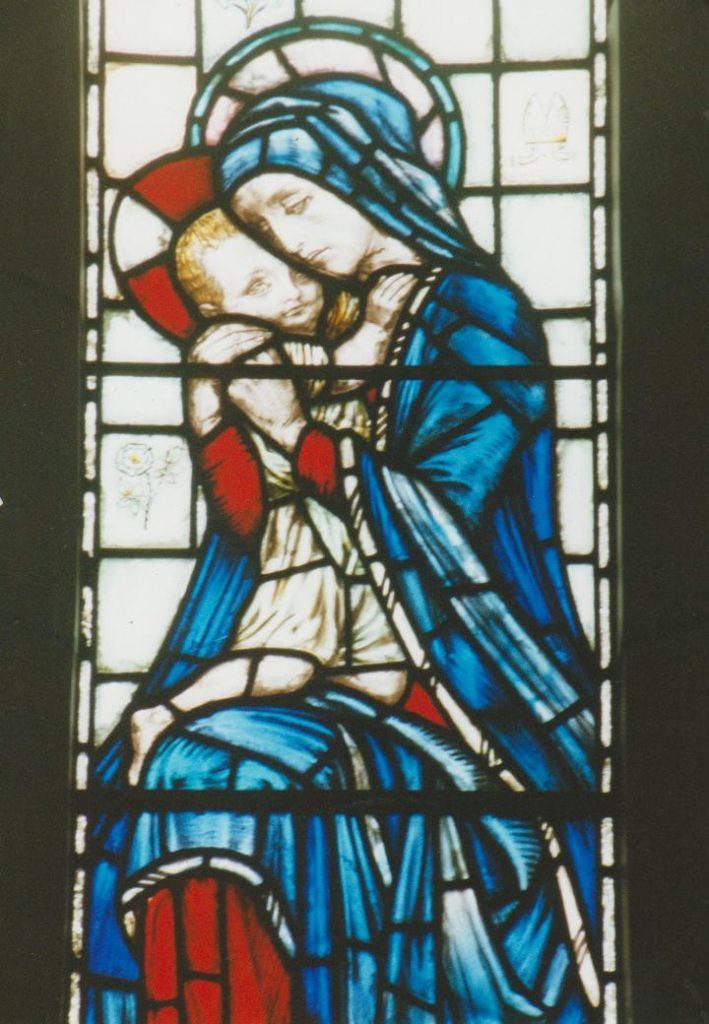 And perhaps his sad widowhood in that year distracted him from any early involvement with the proposed University College pioneered by his father and brother-in-law, Dr Astley Clarke. In 1922 Percy married (Elinor) Mary Stocks (1876-1962), daughter of the Venerable Archdeacon Stocks, who earlier on had considered the "in trade" Gee family unsuitable for marriage into his own professional one. In 1924, on the death of his father, Percy was appointed to the University Court of Governors, and later on that year became Chairman of its Finance and General Purposes Committee, ever ready no doubt with financial expertise gained from running his own successful business. His wife was a keen University College supporter and also an active WVS volunteer. Mary Gee was the great love of Percy's life – on his death he willed his home, Birnam House, Ratcliffe Road, Leicester to the University, on condition that any student accommodation built on the site of his extensive garden should be named the Mary Gee Houses.
As early as WW1 Percy had showed generosity to Leicester's Military Base Hospital, later to become the University campus. He made monetary donations and a gift of a gramophone for a new soldiers' ward, while the Finishers, Clickers and Press Departments at Steads organised cash collections for the Hospital. Percy's sister, Poppy, had married Dr Astley Clarke, a physician at the WW1 Hospital, and – as is well known – Dr Clarke went on to make the first appeals to found a new University College on the Hospital site.
Often thoughtful in a practical way, one of Percy Gee's first gifts to the College was a billiard table, equipment and appointments, including lights and settees, four paintings and china, a dining room suite – and (ever the businessman) a large safe for the strong room! The 1926 Annual Report recorded that
In February last the financing of the capital expenditure upon the two new science departments was causing some anxiety, as there was an overdraft on the Building and Equipment account of £4,000. With splendid generosity Mr. Percy Gee, Chairman of the Finance and General Purposes Committee, gave the College £4,000 to enable the entire overdraft to be liquidated. For such a munificent and timely gift the Council is profoundly grateful, particularly as Mr. Gee had already given £2,000 to the College, £1,000 to the General Endowment Fund, and £1,000 to the Chemistry and Physics Departments Fund. (£4,000=£164,000 in 2017).
During his second year as a Governor, Percy joined the Gardens Sub-Committee (see Gift of a Botanical Rock Garden) and, reminiscent of his school Gardening Prize, he paid to completely stock the new Rose Gardens that 'have enhanced their attractiveness in marked degree'. In 1927 he personally gave a further £5,000 for the Chemistry and Physics Fund and Stead & Simpson donated £3,000 to it; in addition Percy gave £1,000 to the General Fund and £25 for the new Rock Garden. During this period the University College Governors were struggling to raise sufficient funds and it was reported that Mr Gee was 'taking steps to see how income could be increased'. Clearly his influence in the right places was fruitful, for it resulted in six more individuals promising £100 annually. For four consecutive years, from 1928-1931, Percy and his wife, Mary, each gave £100 to the Debt Fund and in 1935 he gave £5,000 to finally clear the increasing debt problem. It brings into question whether the College could indeed have survived at all during the Depression years of the thirties, had it not been for Percy Gee's commitment, energy and considerable funding.
What was less well-known were the many small monetary payments – given anonymously – that he made to enable students struggling on a low income to continue their studies. An outstanding example of this was his financial support of the two German Jewish girls, Helga and Irene Bejach, who were cared for by the Attenborough family at College House for seven years. It seems that Percy had even sponsored their passage on the Kindertransport, a scheme by the British government to bring Jewish children whose families were being persecuted by Nazi Germany safely to Britain. They arrived in England in August 1939, having witnessed the horrors of Kristallnacht in Berlin. In Helga's diary there are frequent brief references to Percy Gee's continuing support and she and her sister held their benefactor in high esteem.
Aware of keeping the Leicester public on board, in 1928 Mr Gee joined the Garden Party Sub-Committee and the same year he attended the Officers' Conference, just at the time his brother, Cecil Gee, was raising funds for the proposed new College Sports Field. The following year Percy was on the Executive Committee and for ten years, from 1935 to 1945, served as its Treasurer. When in 1958 the University received its Royal Charter, Percy Gee became the first Pro-Chancellor; was the first person to receive an Honorary Doctorate (HD Laws), and on 9th May that year he proudly welcomed HM Queen Elizabeth to the University campus, where she opened the new Percy Gee Building. That evening the Leicester Evening Mail enthused "What a joy it must have been for that grand and gracious old man to see the fulfilment of a so-long-hoped-for event which he, more than any other, has striven to achieve".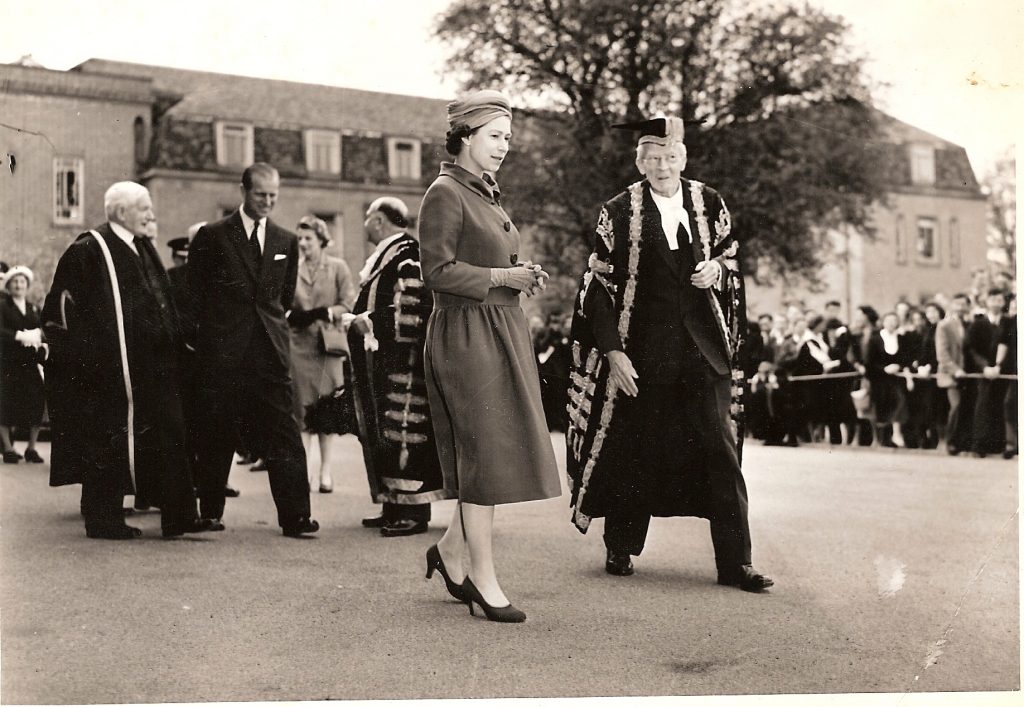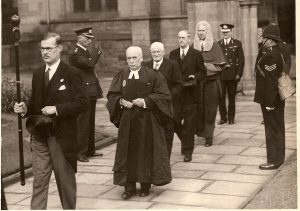 Despite his very regular visits and meetings at the University and his demanding directorship of Stead & Simpson, Percy still found the time and energy to devote himself to many other worthwhile voluntary causes. He was a Justice of the Peace and in 1942 was appointed High Sheriff of Leicestershire (the same year his brother-in-law, Astley Clarke, was High Sheriff of Rutland). His grandson explains that the Church was deeply rooted in his grandfather's character, and as a result he gave considerable practical and financial support to his own church of St James the Greater. And during the 1920s Mr Gee was also an ardent pioneer and funder of the new Diocese of Leicester, was created a Lay Canon of Leicester Cathedral and served as Vice President of the Diocesan Board of Finance. He was at one time Chairman of the Leicester District Nursing Association and of Leicester's John Faire Hospital, President of Leicester Boy Scouts Association and President of the Leicester Literary & Philosophical Society (1932). Putting to good use his business acumen, he also served as President of S.A.T.R.A. (Shoe & Allied Trades Research Association, founded 1919), as President of Leicester Chamber of Commerce (1925-27), and during WW2, when Steads was producing footwear for the Army, he took on responsibility for the Leicester National Savings Committee (for which in 1941 he was awarded an OBE and later received a CBE). Amongst Percy Gee's proudest moments was when in 1949 he was conferred with the Honorary Freedom of the City of Leicester.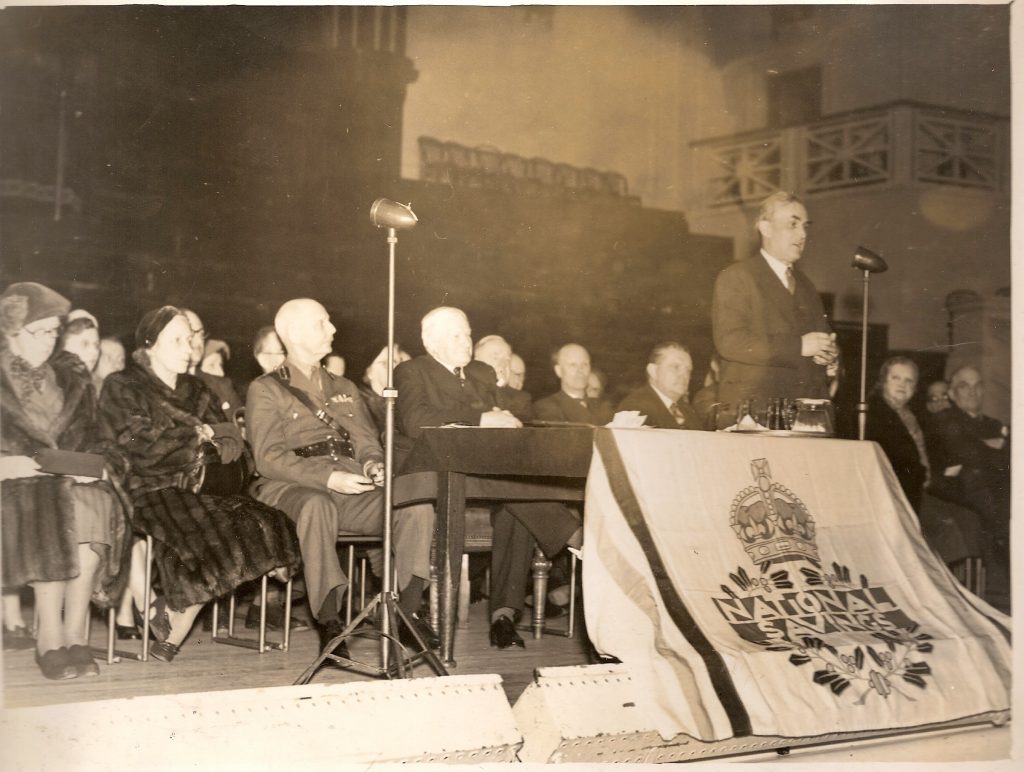 One of Mr Gee's most outstanding charitable contributions was his grass roots support and fundraising efforts for Leicestershire Charity Organisation Society (founded 1876, now called Charity Link) that assists the needy and vulnerable. From 1932-1939 he was its President and for an incredible fifty-seven years (1904-1961) was its Finance Secretary. In 2020 the fourth generation of the Gee family continues to follow Percy's example, by serving as a CL trustee.
Percy Gee's grandson happily gives his personal memories:
My grandfather had a good brain, was hard-working, though a little single minded, and with his gift of fiscal understanding and common sense was able to make a valuable contribution to the wider field of finance. He had an engaging sense of humour, verbal rather than physical, and smoked ten cigarettes a day. They were contained in a silver box, the cigarette firmly attached to his lower lip with ash continually falling onto his waistcoat – luckily, he had many suits! Grandfather had no requirement to be practical and was unable to drive a car – in fact it was rumoured that he had problems in distinguishing the accelerator from the clutch pedal, so always travelled to the office by bus. He was a strong family man, requiring his family to attend dinner at Birnam House every Saturday evening, with Christmas Day lunch a legend. He had one holiday a year in the Isle of Wight at Easter – and we were all expected to attend.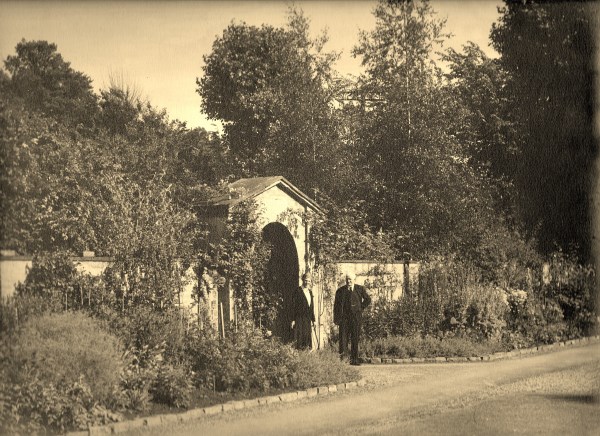 Always a very popular man, Percy Gee possessed exceptional talents in business, finance and organisation, demonstrated in full at Stead & Simpson, the University of Leicester and in the city's wide charitable sector. But a much softer and gentler side of his nature is revealed in his love for his wife, Mary, his joy in his own superb garden, his appreciation of literature and music – and that merry twinkle in his eye. But above all it was Mr Gee's spontaneous and generous impulse to give to others, yes financially, but often also just instinctively identifying a specific need, be it a billiard table, some Roses, a hard-up students College fees, or a huge cheque to pay off a University College debt. It is right that his name is memorialised by a significant University building, particularly as the high-spirits and fun enjoyed there in the Students' Union complement his true nature.
Key Sources
University College of Leicester Annual Reports
University College of Leicester Press Cuttings book
Oakham School archives
ROLLR ref 14D 35/23 Leicester War Hospital Games Committee
Leicester Charity Organisation Society 1920s Annual Reports
Author unknown (1969) Stead and Simpson Limited: A History 1834-1969
Burch, Brian The Making of a University in Leicester (unpublished)
Leicester Evening Mail 9 May 1958
The Times 24 February 1962 Percy Gee obit
Stoneygate Conservation Area Society (SCAS) newsletter April 2015, Birnam House
Gee private family archives
Graves, Richard, 'From Berlin to New York via Leicester: the long journey of the Attenboroughs' 'adopted sisters', Leicestershire Historian ,  50 (2014).
Warm thanks to Clive Simpson Gee for his contributions, enthusiasm and beautiful family photos. Also thanks to Charlotte McRory (Oakham School Archivist)