During the 1920s many thousands of gifts in kind were donated to the new University College. Volunteer Caroline Wessel takes up the story.
Many gifts in kind were listed in the Annual Reports, thus highlighting four significant points – the diversity of people giving; the extraordinary range of their gifts; the many needs of a new educational institution in "setting up house"; and the passion and dedication of the people of Leicester in supporting this new venture. The items perhaps fall into six categories:- i) buildings; ii) furniture and fittings; iii) scientific and photographic equipment; iv) décor and art; v) portraits and photographs; vi) books. Reference should also be made to several of those donors in kind who stand out as being rather remarkable personalities.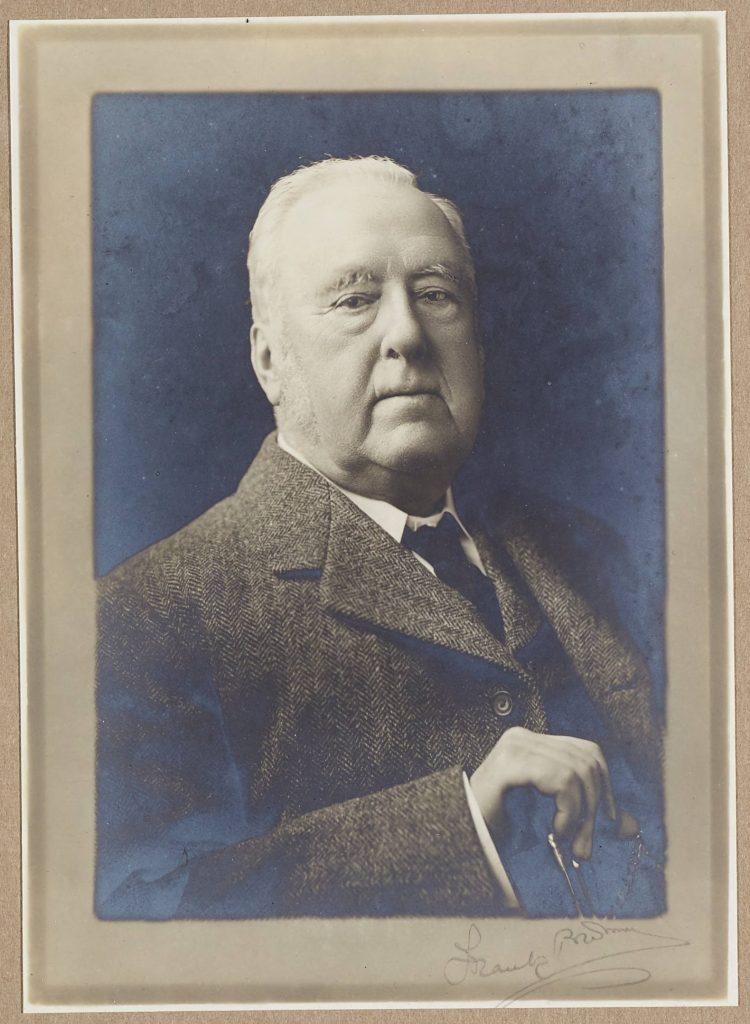 In 1919 Mr Thomas Fielding Johnson purchased and donated the 37-acre site of the present day University, formerly a WW1 military hospital, together with its buildings. The hospital's former Orthopaedic Building was handed over by its original donors, and Leicester Rotary Club bequeathed the Recreation Hall and Workshop it had previously funded.
The Rotary also gave the existing 300 chairs from the Hall and funded new oak panelling, and an oak dais and table for College Hall. Rotarian Mr Cholerton and his wife presented a magnificent Presidential chair and two other ceremonial chairs, while the Gimson family gifted a table and ten handsome chairs for the Committee Room to be known as the Ernest Gimson Memorial Furniture. Two local music dealers each offered a fine grand piano, and another musical item was a modern HMV cabinet gramophone. Mr Tom Crumbie, the outstanding Leicester Tigers Rugby player and its Club's inspirational administrator, who was elected a College Life Governor for his work on the 1922 Grand Bazaar, provided two large oak show cases, one to display literary treasures in the Library, the other for a large-scale Geology model (see Bennett below).
Much was needed for the College's new Science Department – it received gifts of telescopes, microscopes, laboratory glassware, a large geographical globe, a cabinet of geological specimens, fossil slides, an entomological cabinet (for insect specimens) – and Mrs Theodore Ellis miraculously obtained botanical specimens from the botanical gardens of Kew, Edinburgh, Cambridge and Chelsea. For the Medical School a complete X-ray equipment from Leicester Royal Infirmary was acquired through the auspices of its senior surgeon and ardent College supporter, Mr Charles Bond. The rapid development of photography at this time saw the advent of a new single lens reflex technology and a greater use of metals for cameras. Thus a College Photographic Department was equipped and voluntarily run by Mr R.W. Harvey and cinematograph projector apparatus, photo albums and oak photo frames were paid for by generous donors.
The aesthetic was considered as well as the practical, with many gifts of pictures, lithographs, framed photos and paintings, including fifteen watercolours by renowned Leicester artist, George Henton. Three ladies donated sculpture – a Classical statue from Miss Gertrude Ellis, a cast of Shakespeare's head from Miss Rich, and a memorial from his wife to Mr A.T. Roberts, Principal of the Art School and a life governor of the College – a piece of statuary by her brother, entitled Alma Mater. Portraits of dignitaries associated with the new College brought distinction and grandeur to the Council Chamber – Violet Duchess of Rutland gifted a portrait of her husband, the Duke of Rutland and the College's first President; Lady North offered one (by Fiddes Watt) of Sir Jonathan North. Mrs Astley Clarke presented a portrait (by Mr E. Swan) of her husband. Mr W.G. Gibbs donated an autographed painting of Admiral of the Fleet, Earl Beatty. Dr Clarke was family physician to the Earl's family when they were at their Leicestershire seat of Brooksby Hall and Lord Beatty personally gave warm support to the scheme for the University College. A poignant portrait was that given by Mrs Gibbs in memory of her late husband, Walter, the hard-working and dedicated first Secretary of the College, who tragically lost his life through suicide.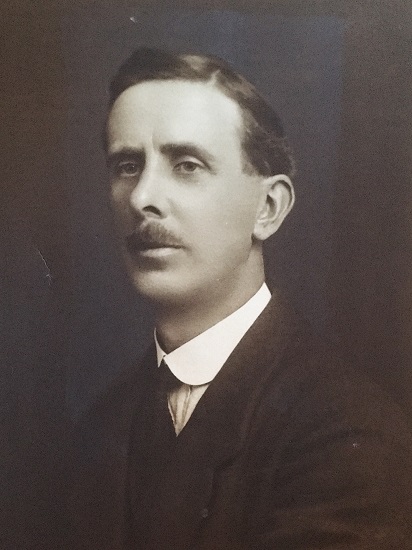 However, the most outstanding contribution from hundreds of well-wishers was the vast quantity of books, including a number from other academic institutions – and by 1929 the Library contained 22,298 volumes. Nevertheless, six substantial collections from personal libraries stand out – those of Thomas Hatton (over 2,000 vols); Thomas Fielding Johnson, via his daughter; Rev. C.C. Coe (800-900 vols) via his children; Harry Peach (1,600 vols); James Johnson (1,502 vols) and Caleb Robjohns (over 5,000 vols). Each unique collection contains many rare and valuable antiquarian books that merit considerable discussion, so this will form a separate article.
And reference should be made here to four special benefactors, whose gifts in kind are of particular interest and – happily – tell us a good deal about the people themselves.
Mr Harry PEACH (1874-1936), a bookseller and furniture maker who founded the successful Leicester firm of Dryad supplying art, craft and educational materials, was a musician, a fluent German-speaker – and apparently rather an eccentric! As well as serving on the Court of Governors and many College committees, he was also a major benefactor. He presented a total of 1,600 books, manuscripts and periodicals, many of them rare and costly and an Art Library of 600 volumes. His gifts of pictures included 'The Art for Schools Association' series and fifteen framed Medici lithographs, whilst amongst his other contributions were two valuable Ernest Gimson chairs, a show case for books and two African carvings. A rare Sikh manuscript he donated can now be explored in 3d through a collaboration between Special Collections and the Sikh Museum Initiative.
Dr Frederick BENNETT (1859-1930), a member of the College Council, was for thirty years an ear, nose and throat surgeon at Leicester Royal Infirmary. He had a passion for Geology, had published on the Geology of Charnwood Forest and handed over many of his geological specimens to the College. But his real forté was the brilliant and painstaking construction of the working models he gave to the College, considered to be 'of real scientific value'. These included a large-scale model of Charnwood Forest, one of an area of the Swiss Alps, another of Yosemite Valley, and 'six models of countries of peculiar geological interest'. He also gave paintings, a collection of framed photos of trees and a large glass-topped show case.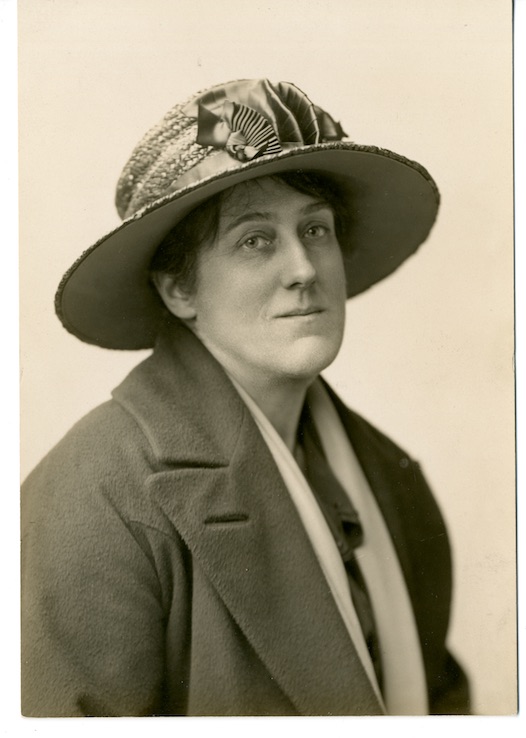 Miss Gertrude VINCENT (born c.1870), a Vice Chairman of College Council from its first year, was long-serving on many of its committees. The daughter of an astute Leicester businessman who had served as Lord Mayor in 1902 and 1910, she had clearly inherited his powers of organisation, acting most successfully as Secretary to the women's committee for the College's 1922 Grand Bazaar. The same year Gertrude donated a valuable collection of modern reference works – the full volumes of the Encyclopaedia Britannica, the Cambridge History of Literature and the Oxford English Dictionary. But, ever practical, she also provided items for the Committee Room – a table cover, a Dryad bowl, and money towards its carpet and mirror.
Mr Percy GEE (1874-1962), a highly successful businessman and son of early benefactor, H. Simpson Gee, was on the University College Court of Governors and was Chairman of the Finance Committee. He gave large sums of money to the General Endowment Fund, and Chemistry Department, and saw to the liquidation of the College overdraft. But it is perhaps the themes of his many gifts in kind that reveal the true person. Mr Gee supplied a billiard table with all necessary equipment, lighting and settees, presented a dining room suite, four paintings and some china, and – ever the practical businessman – produced a safe for the strong room. And his love of flowers led him in 1926 to entirely stock the new Rose Garden, no doubt a reflection of his winning the Three Best Plants in the Garden Prize when at Oakham School. In addition Mr Gee frequently gave anonymously, helping out students who could not afford fees, or providing small items without giving his name.
The imagination and generosity of those early donors have helped to form the spirit of what the University of Leicester is today – yes, academic, diverse, but practical and aesthetic too.
Key Sources
Simon Dixon, 'Who Owned the Wicked Bible, Special Collections blog 23/10/2015
ULA/P/AR, Annual Reports
ULA/PCB, Press Cuttings books