Biographical article on Mabel Towle, student at University College Leicester, 1922-1928, by Caroline Wessel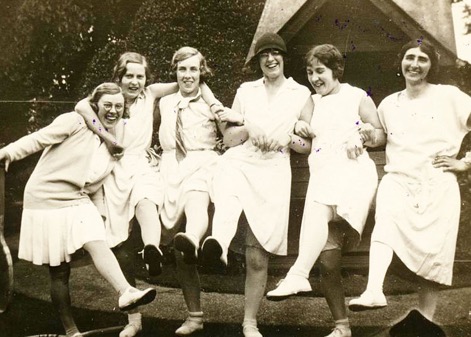 Mabel Annie Towle was born on 01 February 1904 and grew up at Manor Farm, Burton-on-the-Wolds, near Barrow-on-Soar, Leicestershire, where her father, Samuel, had farmed since 1899. From 1915-1922 she attended Loughborough High School for Girls, founded in 1850 and believed to be one of the oldest girls' grammar schools in the country. Whilst there, Mabel enjoyed sport, was good at Maths and loved Botany.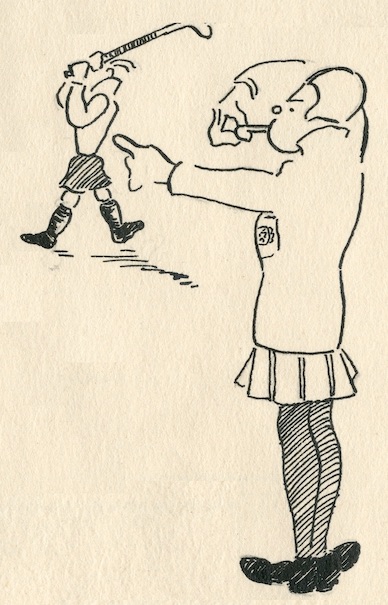 In 1922 she became a student at the new University College of Leicester where she gained high marks in Applied and Pure Maths and Botany, twice winning her year prize for Botany. Mabel also pursued her love of sport, for in the students' magazine of December 1925 regarding the Ladies Hockey Team "It is reported that Miss Towle's kicking has lost none of its strength and accuracy. A solid pair of backs are those pillars, Miss Walker and Miss Tillson; the forward line lacks accuracy of combination …" A further magazine article in October 1928 commented that "The Women's Hockey Team belied their gloomy prospects for this season and made a gallant stand by defeating the Leicester Ladies, 10 goals to 1. We congratulate them and hope the victory will make the men look for their self-respect."
Miss Mabel Towle graduated in 1928 with a B.Sc in Special Botany and a Students' Magazine of 1930 records that now "Miss M. Towle is an Assistant Mistress at Beulah House High School, Balham [London] SW17. She is teaching Mathematics and Botany." In the 1930s Mabel became very friendly with Arthur Watson (b.1880), editor of the Daily Telegraph (1924-50) and his wife and accompanied them on several continental holidays – journeys Mabel remembered as a Golden Time in her life. She did most of the driving in a car which apparently had a gradiometer that warned the driver how steep the ascents or descents would be.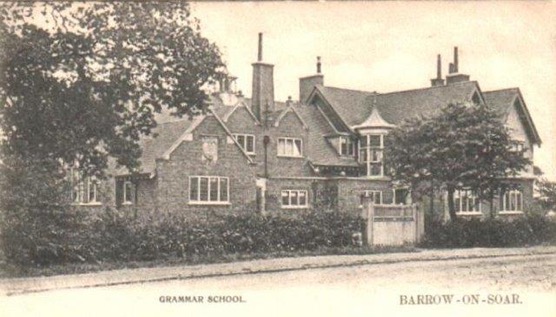 Mabel left London around 1944 during WW2, due to the threat from enemy V1 flying bombs ("doodle-bugs"). She joined the staff of Humphrey Perkins Grammar School at Barrow-on-Soar, founded in 1717 as a Free Grammar School. There she taught Botany and other Science subjects and in due course became Head of Science, remaining at the school till the end of her teaching career. She would bring pupils to the gardens of her cousins, who lived next door to the school, to practice their recognition of plants – and the children failed totally with Aconites!
Maybe another reason that Mabel left London and returned home is because the man she would probably have married died in WW2 whilst serving in the Navy.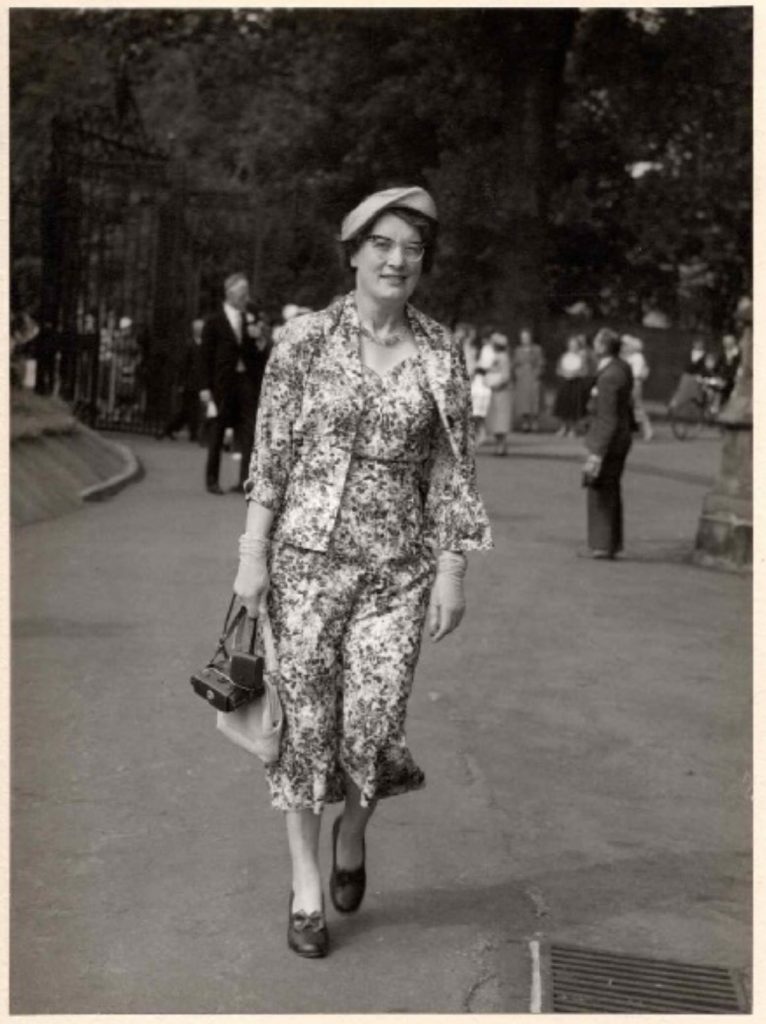 Mabel was very well liked and respected. At some time in the 1950s she bought a house in Burton, near the family farm. The Burton-on-the-Wolds Cricket Club asked her to be their President and she presided at their annual dinners. And a field given to the village by her family for sporting activities is still today known as the Towles Fields Sports Ground. Around the time of Mabel's retirement, an old naval friend of her fiancé's, the recently widowed Leonard Oakden, contacted her and they became friends, eventually marrying in 1959. Mabel then moved to live with Len in Kent, where she died before him on 22 July 1976 aged 72 years.
A cousin of Mabel Towle's father was Thomas Peter Towle (1876-1969), who founded the successful Loughborough hosiery business, Towle & Co. In its early days Mr Towle was greatly assisted by the generous credit given him for yarn purchases by Mr Thomas Fielding Johnson, one of the University College of Leicester, Leicestershire & Rutland's most significant founders and benefactors during the 1920s. In due course the factory employed 1,000 people, and supplied men's knitwear, socks and underwear to major chain stores such as Marks and Spencer. In his 70s, Thomas Towle travelled to South Africa, establishing a business there that became one of the largest firms in that country. As a memorial to his late wife, he built the Ellen Towle Convalescent Home at Woodhouse Eaves, and in 1972 additional church bells at Barrow-on-Soar were dedicated in his memory.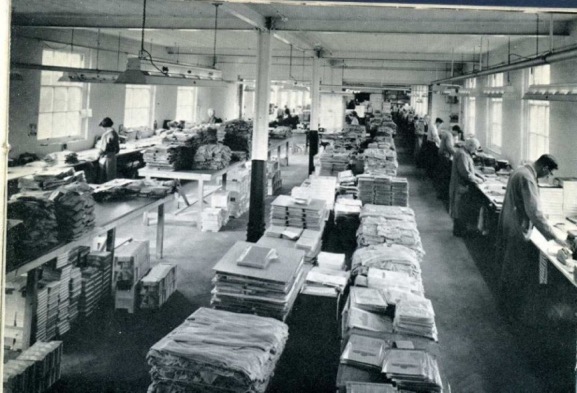 Thomas Peter Towle was the grandfather of Dr Bridget Towle CBE, who for almost twenty years has served in senior posts at the University of Leicester – as a member of Council (2000-2009); University Treasurer (2009-2013) and Chair of the University Council (2013-2019). After graduating from Exeter University and serving in Uganda with Voluntary Services Overseas, Bridget worked with the family hosiery business, eventually becoming its Joint Managing Director. She then gave many years of service to The Guide Association, the largest voluntary youth organisation in the UK. In 1996 she was elected Chief Guide of the UK and Commonwealth Chief Commissioner, and in 2000 received the Association's highest award of the Silver Fish, in recognition of her service.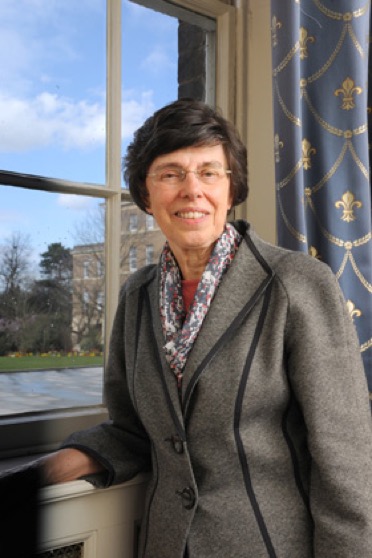 Bridget recalls that her 'Aunt' Mabel was great fun to be with and, as a keen ornithologist, taught her to identify birds and their songs. Also that "sometimes during school holidays my brother and I would visit her in the school laboratories where she would entertain us with science-related activities, although I remember best the science films that she showed backwards to keep us amused." Perhaps Dr Towle's talent, warmth and sense of fun when mixing with young people is a reflection of her Aunt's love of teaching and supporting young pupils around ninety years ago.
Many thanks to Dr Bridget Towle for much family information and photographs
Key Sources
Mabel's University College student record card ULA/SR1/T/48
Various 1920s University of Leicester student magazines, including The Luciad and The Wave
Loughborough University Oration for Dr Towle (2002)