Biographical article on Marie Carryer, student at University College Leicester, 1926-1927, by Caroline Wessel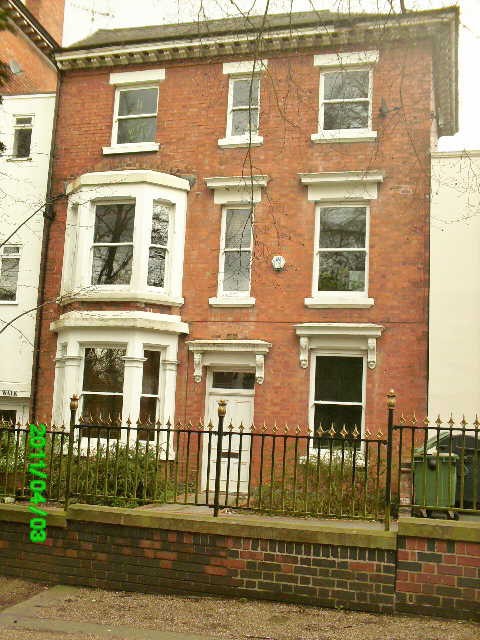 Marie, known as Minnie, was born on 14 August 1905 to Alfred Percy Carryer (1860-1940) and Janet Gerdes, née McAlpin, (1868-1946). The family lived at 142 New Walk, where in 1908 Marie's brother, Rupert, was born. Alfred Carryer was a chartered accountant in partnership with his wife's brother at the firm of Bland, Carryer and McAlpin, with offices in St Martin's, Leicester.
At the University College Minnie studied Law, Real Property and Conveyancing and she returned a few years later to the School of Commerce to take Diploma courses in Public Administration, Constitutional History, Statistics, Economic History, Political Ideas and Elementary Economics. On her father's death certificate she is recorded as the barrister dealing with his Probate, so clearly in due course she had gained her Law Degree. Two years after she graduated she married a fellow barrister, Eric Mallie Ling Mallison (1905-1975), the same age as her. They were married at the fashionable church of St George's, Hanover Square in London. Eric was on the Midland Court Circuit for a while, though mostly living in London, and in 1930 he wrote a book entitled The Law Relating to Women. Whether Minnie was also a practising barrister after marriage is not clear, but it seems the marriage did not last. In a 1939 Register, although there is no evidence of a divorce, Minnie and Eric are both listed as 'single', yet they were living together with her parents at 120 New Walk, Leicester – he as a barrister-at-law and she as an unpaid social worker returning to the surname 'Carryer'. During the 1920s Minnie and her father, Alfred, are listed as regular subscribers to Leicestershire Charity Organisation Society, so this is perhaps where she was working as a volunteer. Ten years later Minnie was married in Chelsea, London, to John Ainger (1875-1963) – a man 30 years her senior; but she had no children by either husband.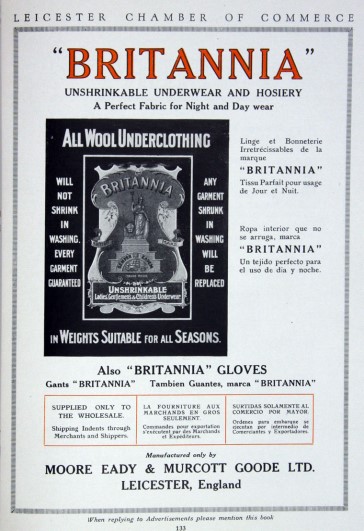 Minnie's uncle, Charles Barrowdale Carryer, was married to Mary Ann Moore, sister of Frank Moore, President of the Chamber of Commerce in 1919, who attended the University College's first public meeting that year. Frank Moore and Charles Carryer were Joint Managing Directors of the prosperous Leicester hosiery company, Moore, Eady and Murcott Goode Ltd. and their indestructible 'Britannia' underwear was a huge export success, taking Carryer and Moore on trips to America. Minnie's two cousins, the sons of Charles B. Carryer, both served in WW1, Nigel, a director of Moore, Eady, was commissioned as a 2nd Lieutenant and Ivan signed up aged 17 but was killed in a military aircraft the following year.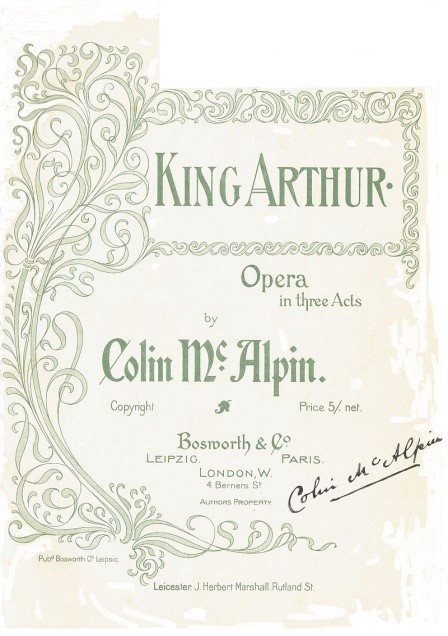 There was a good deal of talent in the wider Carryer family. Minnie's maternal uncle, Colin McAlpin, was a noted and prolific musician and composer, writing six operas, cantatas, songs, and many organ pieces. His opera King Arthur was commissioned by the founder of the Leicester Philharmonic Choir, Leicester Mayor Herbert Marshall, who in 1919 donated a grand piano to the new University College. Another of Minnie's cousins was Evelyn Carryer, Liberal candidate for Leicester Board of Guardians, Secretary of the Leicester Suffragette Society, who wrote for the left-wing Leicester Pioneer newspaper, was a founder member of Women's Social and Political Union, and in the 1911 Census signed her form with 'No Vote No Census' and entered 'disenfranchised' in the disability column.
Marie Angela Carryer passed away on 2 June 1952 at the early age of 47 years. She died in Leicester's Groby Road Isolation Hospital, inferring that she had suffered a highly infectious fatal disease.
Key Sources
Thanks to Alan Charlton for access to his Carryer family archives
University of Leicester student record card for M.A. Carryer ULA/SR1/G/15
Pike, W.T. (ed.) 1902 Contemporary Biographies
Aucott, Shirley (2008) Women of Courage, Vision and Talent. The Author
1911 Census for England and Wales
Leicestershire Charity Organisation Society Annual Reports 1920s
Kelly's Trade Directory for Leicestershire (1912)