Introducing another of our research volunteers, Mike Bates, Convener of History2 Group of Leicester U3A.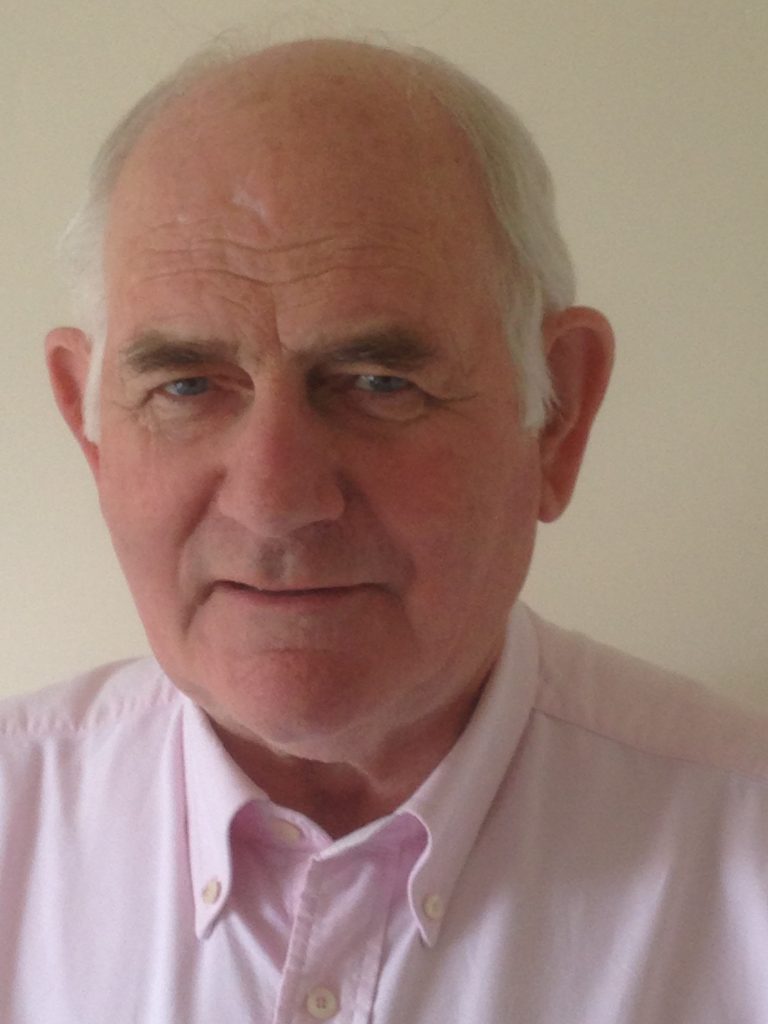 Tell us a bit about yourself?
I am Convenor of History2 Group of Leicester U3A (University of the Third Age), am in Leicestershire Field Workers, Oadby and Wigston Group and also in Hallaton Group (interests in field walking, which I do not do, and archaeology/research), have done a small amount of research work for Victoria County History, have been doing family history for a large number of years, but am 'amateur' with background as a Charter Engineer and now retired. I attend the Council for British Archaeology East Midland conferences and am a subscribing Member.
I am also involved with Leicestershire Local Access Forum (LLAF), which works in conjunction with Leicestershire County Council, in respect to The Lost Ways (footpaths, bridleways etc) research – involves a lot of records that I had not looked at previously – canal and railway maps and plans, revenue maps and records from early 1900s, tithe, enclosure, quarter sessions, parliamentary records, etc.
The rights of way research is quite specific and specialised, and needs to accurate and of a 'standard'. Two years ago I also put together a Project Specification (based on VCH techniques) for the LLAF research on Lost Ways, taking information from others, and also put together some 'how-to' documents – that took about a month in elapsed time, but was not generally rolled out due to lack of a full-time Research Leader, but has been used and has been sent to Ramblers Association as supporting information to their national efforts.
I am not a trained historian, but have learnt a lot over the years, with some work done in conjunction with trained historians. My approach methods are somewhat different at times to that of historians to get quick results, but it always a matter of getting back to referenced reliable prime sources.
What do you enjoy most about being at Leicester
I came to Leicester in 1973 as a result of GEC work locations being rationalised. I was brought up in Stafford, with University at Manchester, where I met my wife Pauline who was Nursing at Manchester Royal Infirmary, but originally from Preston. Leicester was by necessity rather than choice and away from relations and then friends.
Having been here all that time since, we enjoy the advantages of the facilities and activities of a City, with surrounding good countryside, and a lot of interesting local history.
What do you know about the history of University of Leicester?
I have read some of University website. Having been in Leicester since 1973, I am aware and been to various Events at University over the years.
I have previously been involved with Victoria County History (VCH), based in the History Department.  I am currently involved in Leicester Fieldworkers with its interface with Staff of the Archaeology Department in respect to activities, training and lectures.
Have you volunteered before?
Yes. In history terms, I have done a small amount of work for VCH on the 'Charnwood Roots' Project and some previous Projects. This gave some appreciation of professional historian working, of some additional source material appreciation, but also of some of the limitations of fixed methods and procedures when new modern methods are available.
I have been Treasurer for the Friends of Brocks Hill Country Park, Oadby, for just over nine years now; happy to pass it on but no one else has wanted the paperwork.  That has involved fund raising and applying for Grants.
What are your views about volunteering?
It is very much about mutual learning and sharing of information and research. In this case it is learning more about the history of Leicester, both of the University and the wider community that founded it and made it possible.
Elisabeth Somogyi, who is co-ordinating Volunteers from Leicester U3A and is U3A Research Ambassador, and Neil Taylor, Leicester U3A Groups Coordinator, are very keen on engaging in this Project, and to learn from it for future projects. Part of the history interest for me and many others, has been, and is, the work of W.G. Hoskins.  He was from Devon and originally a Lecturer in Economics.  In 1948 Hoskins founded the Centre of English Local History at Leicester University, where he was working at the time, and was encouraged by the Principal, Frederick Attenborough (father of Sir David and Richard).  He came to live in Wigston Magna, just over the boundary from Oadby, where I live. For more information of his then new approach looking at history in terms of landscape, local places and events, and of the Centre see https://le.ac.uk/english-local-history/about/history and the legacy of his well-known book 'Making of the English Landscape' see https://le.ac.uk/about/info/history/legacy-of-leicester.
He wrote many articles and books on local history, one of which has photographs taken by Frederick Attenborough, and made local history available to everyone.
Although of their time, they make a very good read and lead one on to further modern research of the subjects. Some of his articles, can be read on-line in the Transactions of the Leicestershire Archaeological and History Society https://www.le.ac.uk/lahs/publications/transactions.html.  He also appeared on television programmes.
Perhaps, some of the atmosphere and intimacy of the early days is conjured up by Hoskins' days, and why we are looking at the early history to find Leicester past. This is a lovely photograph from the Special Collections of the 1932 University Staff.  Hoskins and Attenborough are there.  I have seen the comment that 'half of them seem to be sharing a joke and the rest of them do not know what is going on'.