Tell us a bit about yourself.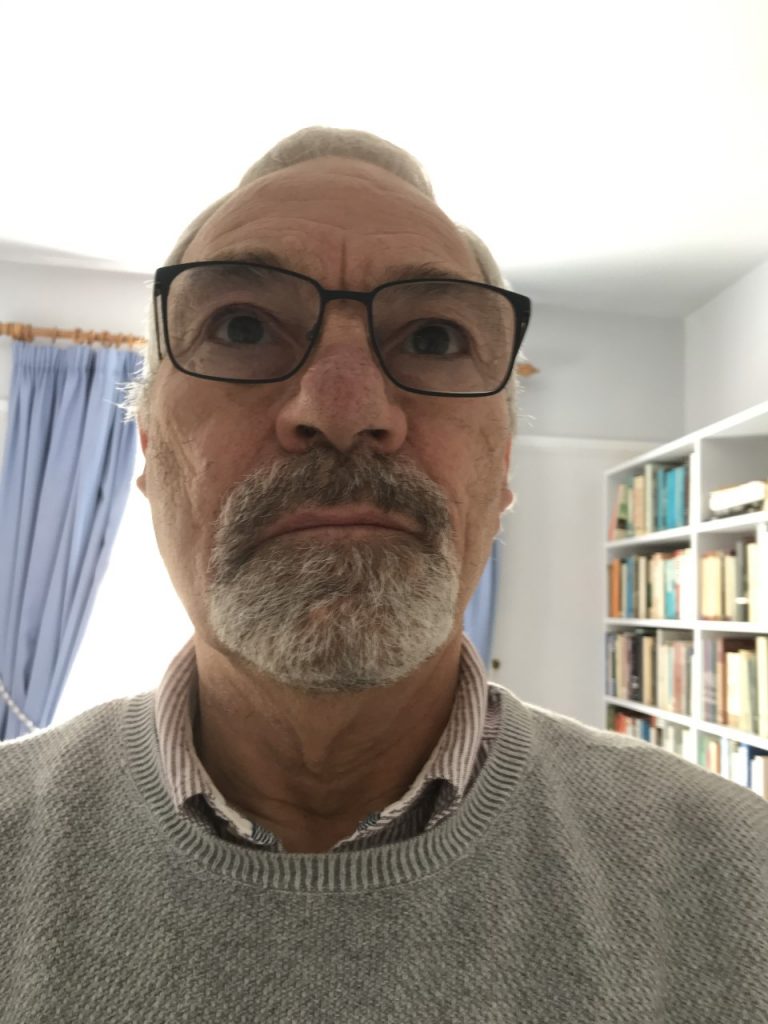 I was born and raised in a working-class family in Tooting, south-west London, living with my parents, my older brother, my paternal grandparents and my aunt. Local grammar school, A-levels in French, English and Latin. Scholarship to Oxford University (St Edmund Hall) and degree in French and Italian. With a low boredom threshold, I needed to work in a changing environment, so went into advertising and found a job in an advertising agency in Leicester. It was named after Frank Gayton, a local graphic designer, and in doing the research on Harry Peach I have discovered that encouragement and patronage of young artists and designers was important to Peach, and he helped promote Frank Gayton's career, commissioning him to design the front cover of the catalogue for the Design and Industries Association printing exhibition, held in Leicester in 1916, and persuading his friend Percy Gee to use him to design display cards and labels for his shoe company, Stead and Simpson, in 1913-14.
After nine years in the advertising agency, in 1974 I broke away with two colleagues to start our own. That ceased in 1996, and I then went to work in Italy for a travel company as a tour manager taking British tourists round Lake Garda, Verona, Venice and the Dolomite mountains. Very enjoyable, but I stopped after seven years (even Lake Garda palls after over thirty visits). My wife and I have also visited Italy many times on our own or with friends, but we bought a house in France, between Agen and Toulouse in the south-west. We spent many happy times there but we sold it after 20 years, as there are lots of other places we wanted to visit.
I have an annual reunion with five other friends from university and our wives, and that has led to travels to interesting places. The first few years we simply visited each others' homes, but then we started going further afield. Now when we meet we decide where to go the following year, and so far we have been to Florida, Australia, Sicily, Italy and Portugal, but also to the New Forest and Brighton. All being well we will meet in Edinburgh in September.
What do you enjoy about Leicester?
Firstly, it gave me a job when I needed one. Secondly, I found a wife! Having arrived here in October 1965, I met Kate in December 1966 (through her sister, who worked alongside me). We got engaged in February 1967 and were married in July. We have just celebrated our 53rd anniversary. I like Leicester as it has all we want – restaurants, cinemas, theatres, hospitals, shops – and pleasant countryside within easy reach. I like walking into town across Victoria Park and down New Walk, a pleasant, traffic-free half-hour stroll. We enjoy just walking round different parts of the city, looking at the houses – we popped into the graveyard of St Mary's, Knighton, and discovered the tomb of a man who died on board the Titanic. He was called Denzil Jarvis and was supposed to be going on a six-week business trip to America.
Have you volunteered before?
I am a member of a Methodist church, where I fulfil many roles: safeguarding officer, gift aid secretary, chair of the finance and property committee. I also give talks on behalf of the Woodland Trust. Many years ago I helped in an adult literacy programme, teaching adults to read.
What is the interest in this research project?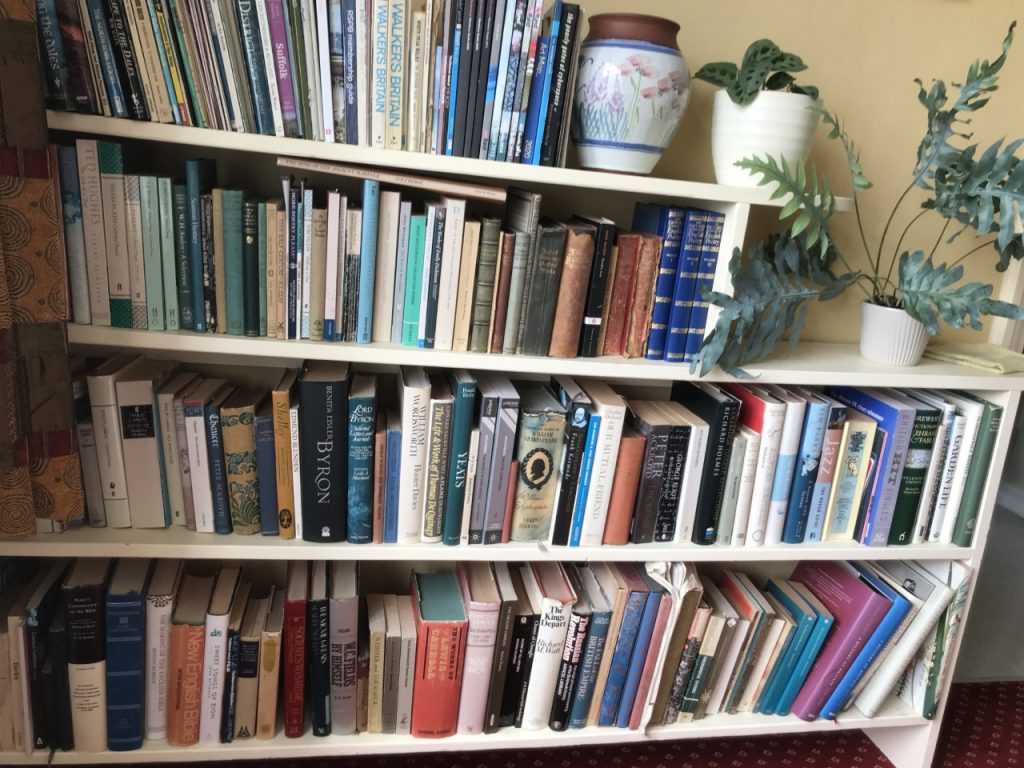 I have always been interested in art – I have a collection of hundreds of books on all sorts of art, from the Renaissance to Japanese woodblocks to abstract expressionism. My favourite artists are probably Henri Matisse and Piero della Francesca. We are members of the Royal Academy, the Tate, the Art Fund, the National Trust and English Heritage.
We go to exhibitions whenever we can, both in the UK and abroad (including a wonderful one on Piero in Forlì in 2016). As an Oxford graduate I get a discount on courses run by their Department of Continuing Education, and I have completed several 10-week online interactive courses – Impressionism, Islamic Art and Architecture, Art Nouveau, and two on the Northern Renaissance. 
I have the biography of William Morris by Fiona McCarthy and also the catalogue to the Morris exhibition at the V & A in 1996, so I was obviously aware of the Arts and Crafts Movement. I also knew about Dryad (they were actually a client of our advertising agency back in the 1980s) and was therefore keen to learn more about its founder, Harry Peach. Never having done this sort of project before, I thought it would be a change and a challenge.